The Tibetan prayer flags are used to spread prayers of good throughout the world, which in turn pleases the Gods. The Buddhist flag is traditionally flown on single poles or strung along lines on mountain ridges and peaks high in the Himalayas, on Buddhist temples and temple grounds, and of course in private homes.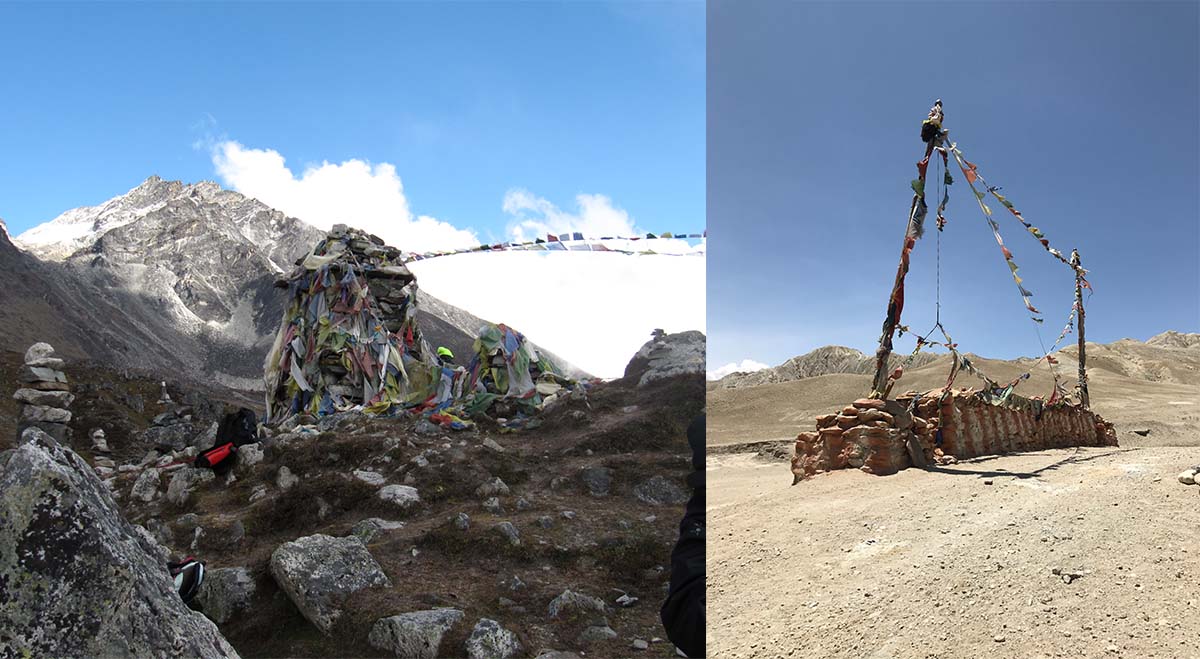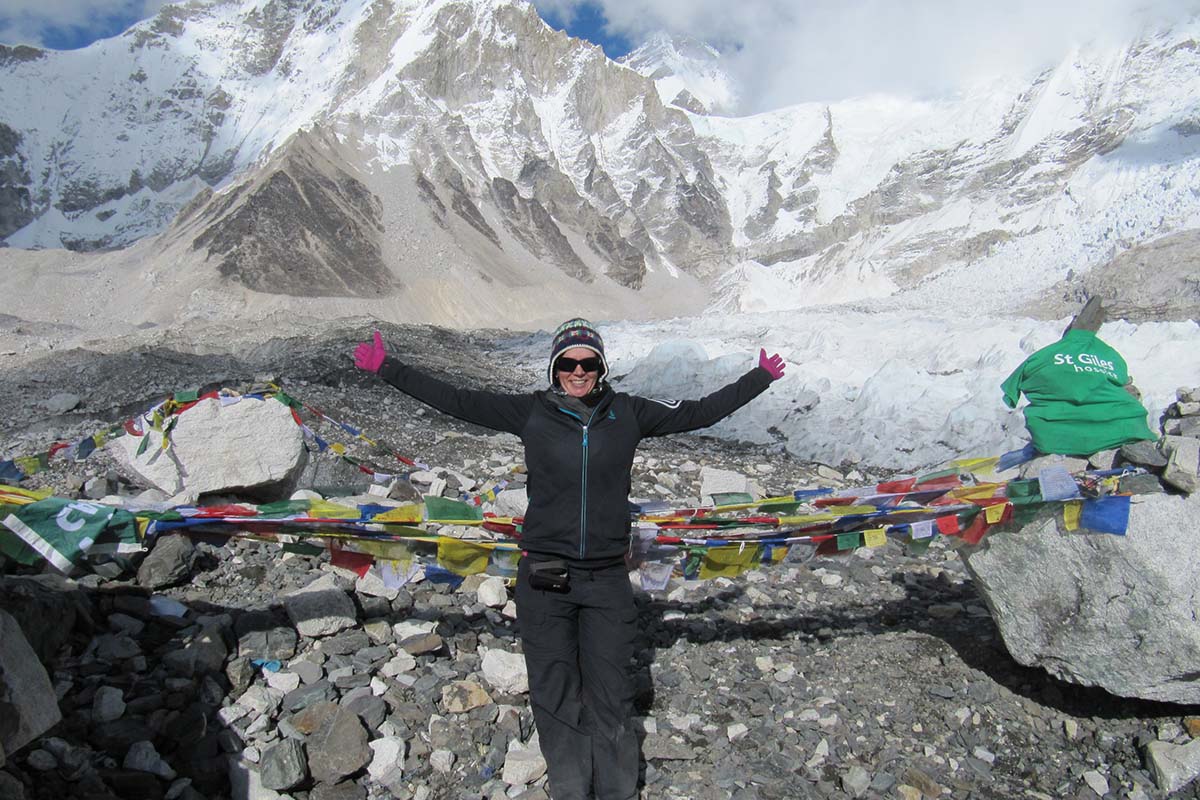 There is nothing like seeing these prayer flags at peaks, passes, and temples up in the mountains. I've been in love with them since my first high-altitude trek. Getting to a peak or a pass and the effort it takes to get there, the reward is sitting under these flags and having your prayers whispered across the mountains (and at that time, usually it's just to get to the nearest rest stop asap haha).
Tibetan prayer flags are bright and beautiful, but their colours aren't just for show.  Each hue signifies an element – and the flags are always arranged in a specific order, from left to right: blue, white, red, green, yellow.
Blue represents the sky.
White represents the air.
Red symbolises fire.
Green symbolises water.
Yellow symbolises earth.
All five colours together signify balance.