Support for Unprivileged Families
Himalayan Leaky Foundation (HLF) supports unprivileged families and provides basic needs and education for women and children. It looks after families who have been affected due to the father who has to leave Nepal for employment and does not or cannot return.  In countries such as the Middle East there is the risk of trafficking and these men become modern day slaves, unable to return and support their families. HLF looks after and creates opportunities for those affected families.

During our August 2018 visit to Nepal, we were also able to spend time with other projects HLF has been involved with for over three years. Visiting the Bhaktapur Community is always such an enjoyable experience and seeing the children growing up (so quickly!) happy and healthy makes everything worthwhile.
Being able to give this community support to find their ways to self-sustainability is what it is all about for us and we anticipate it won't be too much longer before we don't have to offer any financial support, just lots of aroha and a lifelong bond.
When we first looked at securing the land for the Bhaktapur community to build on, HLF committed to the community to give them five years of rent as part of the process to getting them to self-sustainability.  So far with donations we have been able to pay for two-and-a-half years' worth but still have another two-and-a-half years to go. You can help us bridge this gap by donating now.
Read the latest news from the Himalayan Leaky Foundation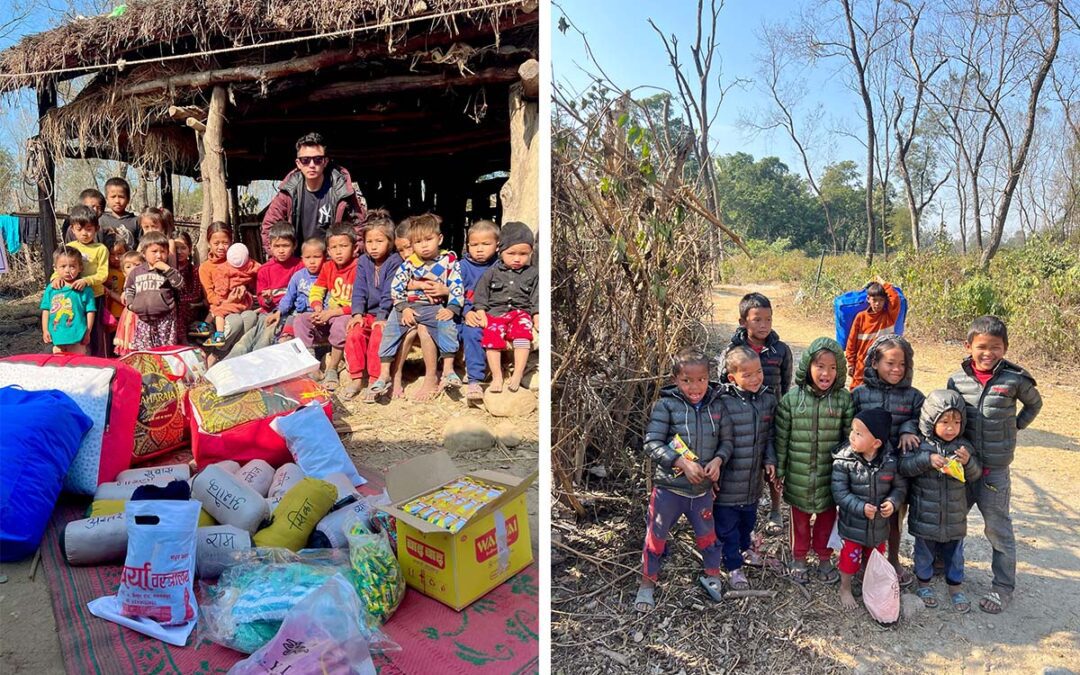 It's winter in Nepal and we quickly realised that there are a lot of children living in the village without any warm clothing or bedding. Rabindra had a fundraising drive in Kathmandu and was able to take down a lot of donated clothes. However, they were all adult clothing, so we quickly made the decision to buy warm jackets, hoodies, and blankets to distribute amongst the neediest. We had clothes for over 20 children, however, over 30 were needing support. So we distributed what we could and are presently arranging additional clothing to ensure all the children in the village are adequately clothed against the cold. Just a basic necessity!...
We support unprivileged families and provide basic needs such as shelter, education, water and sanitation, opportunities and kindness. We regularly have projects to specifically target an area of need.
Subscribe to Our Newsletter
Stay up to date with all the latest news from the Himalayan Leaky Foundation