Welcome to the
Himalayan Leaky Foundation
Himalayan Leaky Foundation is a non-profit organisation founded in 2017 to bring real change directly to the people who are in the most need. The founders Rabindra and Clare have been working together since the earthquake in Nepal in April 2015 and the Himalayan Leaky Foundation is a continuation of their kindness vision.
Shelter, education, water and sanitation, opportunity, kindness.
These are the things we can offer that help vulnerable people across the Himalaya put some distance between themselves and desperation, allow them dignity and giving them hope—and they are at the heart of our mission.
To improve the quality of life (socio-economic status) of all Nepali through water, health, sanitation and education services – along with unconditional kindness!
Nepal is home to the Annapurna Region which is known for having some of the world's best trekking routes. The Annapurna Region compiles the wettest, driest, and windiest places. Seven of the world's highest peaks are situated there. All of the peaks reach over 20,000 ft. Nepal is the only country in the world where the elevation will change from 60 meters to over 8,000 meters above sea level.
Short-term or relief aid provides immediate assistance to people in the aftermath of a disaster. Long-term aid focuses on projects that help communities achieve a higher standard of living and self-sufficiency.
Read the latest news from the Himalayan Leaky Foundation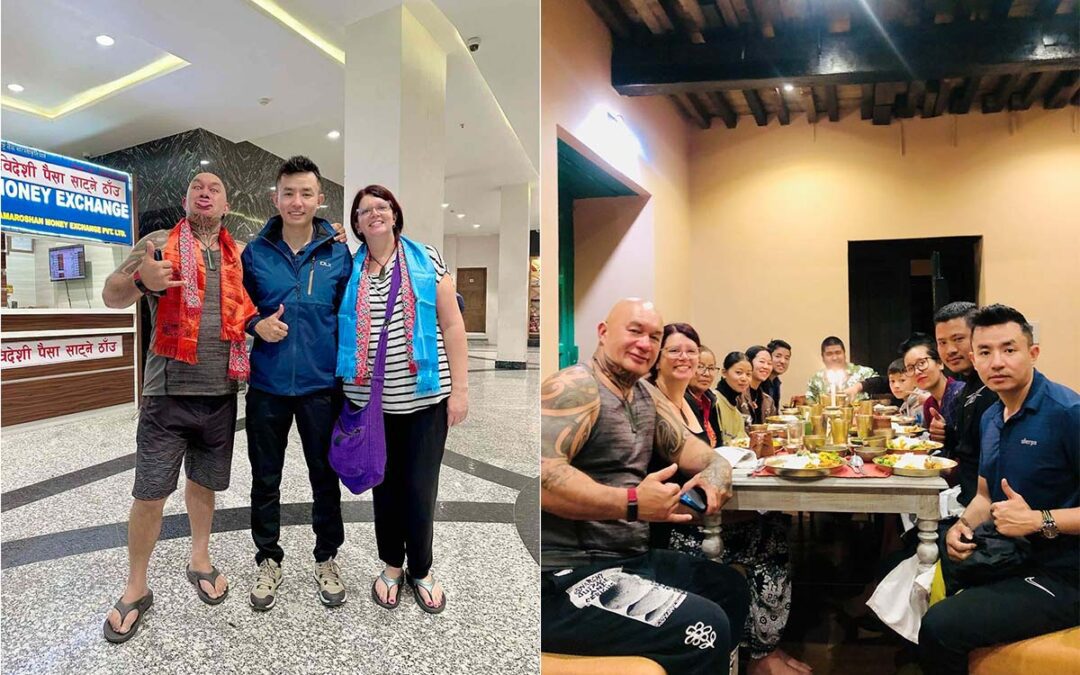 Five years later and I finally stepped off the plane and into the partly upgraded Kathmandu airport. It felt so surreal to breath the air, and see Rabindra and Megh waiting there for us – it certainly didn't feel like so long had passed since we last saw each other. It was an incredible reunion. Back onto the streets, even at midnight it's full of traffic, people, and animals – I was home again. Being able to go for dinner with the Kathmandu whanau was another surreal moment. The evening was themed on all the traditional singing, dancing, and kai – including of course, dahl bhat (a total staple over there!), and rice wine (one shot was...
We support unprivileged families and provide basic needs such as shelter, education, water and sanitation, opportunities and kindness. We regularly have projects to specifically target an area of need.
Subscribe to Our Newsletter
Stay up to date with all the latest news from the Himalayan Leaky Foundation