On Saturday 22nd June The Rotary Westhaven Matariki Gala was held at the Royal New Zealand Yacht Squadron. It was a great night with fine food, an interesting guest speaker, live and silent auctions and at around 8.30pm the band 'Hands Off' began playing with everybody up on the dance floor.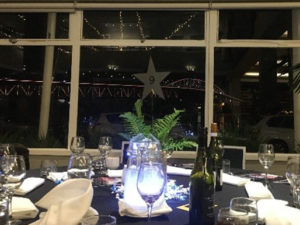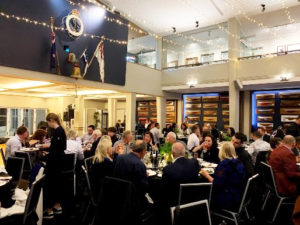 The guest speaker was Richard Meacham, Emirates Team New Zealand, a New Zealand sailor who has competed in multiple America's Cups. A bowman and a sailmaker, he joined Team New Zealand before the 2000 America's Cup defence. He then sailed with Team Tyco in the 2001–02 Volvo Ocean Race before re-joining Team New Zealand for the 2003 and 2007 America's Cup. He sailed on Rán during the 2009 Sydney to Hobart Yacht Race, and also raced with Team New Zealand in the 2011 Extreme Sailing Series, and the 2013 America's Cup.
He was the only one of three of the sailing team that remained with Team New Zealand after the 2013 event, sailing in the 2015–16 America's Cup World Series. A lot of what he had to say was relevant to the HLF projects. It's all about perseverance and determination, it doesn't matter how big your team is (they only had three members stay on after their colossal loss – and HLF only started with two people), you can rebuild and get the work done!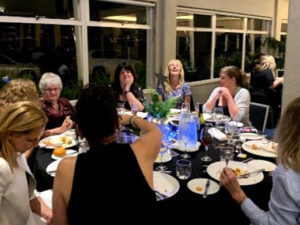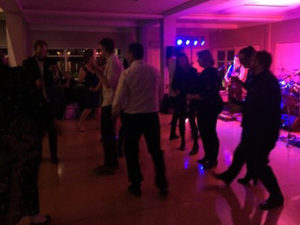 Just over $23,000 was raised from the night for education projects — a fantastic result! Thank you to everyone that helped make it such a successful evening. Funds will be distributed by Rotary to charities including the Auckland City Mission and the Himalayan Leaky Foundation in Nepal. HLF will use their share of the funds to start the pilot scheme featured in this article (click to view).