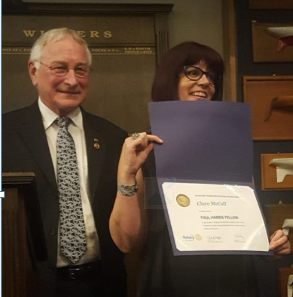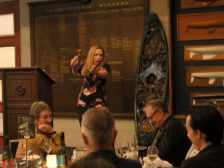 Thanks to all who supported the Mid-Winter Gala Dinner fundraiser for Auckland City Mission (ACM), Himalayan Leaky Foundation (HLF) and Westhaven Rotary. Guest speakers included Chris Farrelly, CEO of ACM, Mike Allsop, adventurer, and Clare McCall, Co-founder of HLF – all MC'd by Ric Salizzo.
A lot of fun was had during the auction under the skillful gavel of Julia Rust – to which artist Bino Smith donated a carved surf board that was successfully auctioned putting $7,800 towards the $22,000 total raised of which HLF received $8,795.
A highlight of the night was the presentation of a Paul Harris Fellow recognition to Clare McCall for her 'service above self' in Nepal. The night was danced away with the fabulous 'Hands Off' cover band.