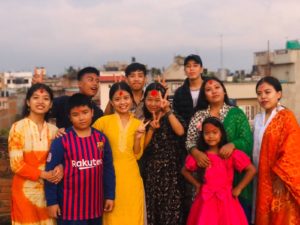 From 1st – 15th October, Nepal celebrates one of the most important Hindu festivals of the year. This festival usually falls in the month of September/October and is celebrated for 15 days. It starts from the bright lunar fortnight (Shukla Paksha) and ends the day of the full moon (Poornima) according to the Nepalese annual calendar. Hindu's greatest festival, Dashain honors a great conquest of the gods over the evil demons. The symbol of power, Goddess Durga, is worshipped during this festival.
One of the victory stories according to the Hindu myths, reveal that a demon named Mahisasur who spread horror was killed by Goddess Durga. The first nine days of Dashain represent the constant battle between vice and virtue. The tenth day represents the triumph of good over evil. Another Hindu legend Ramayana, discloses that Dashain symbolises as the triumph of Ram (vice) over Ravan (virtue) with the blessings of Goddess Durga.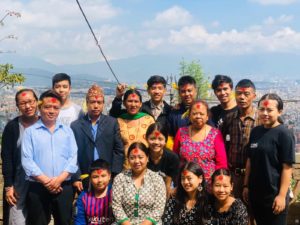 This festival is celebrated as the ceremony of reunion and fun. People who live far from home
travel back to their homeland and get together with their families. Parents buy new clothes for their children. People enjoy delicious foods, organise feasts and play games with the friends and families, including cards, flying kites, building bamboo swings and getting involved in many other various entertaining activities.
From everyone here at Himalayan Leaky Foundation, we hope you all had a wonderful time during the Dashain Festival.